Munich, DE
Digital Customer Experience Manager
Job Opening: Digital Customer Experience Manager
About Us
Guestastic is a dynamic and innovative leader in [industry/sector]. We are committed to delivering exceptional products/services while constantly pushing the boundaries of digital innovation. Our dedication to providing an outstanding customer experience sets us apart in the market, and we are now seeking a talented and passionate Digital Customer Experience Manager to join our team.
Position Overview:
As a Digital Customer Experience Manager at [Your Company Name], you will play a pivotal role in shaping and enhancing our customers' journey across digital platforms. You will work closely with cross-functional teams to design, implement, and optimize digital experiences that delight our customers, drive engagement, and promote brand loyalty. This is an exciting opportunity for someone who is customer-centric, data-driven, and eager to make a significant impact on our business.
Key Responsibilities:
Customer Journey Mapping: Develop a deep understanding of our customers' needs and preferences, and map out their digital journey to identify pain points and opportunities for improvement.
Digital Strategy: Collaborate with marketing, product development, and IT teams to develop and execute a comprehensive digital customer experience strategy that aligns with business objectives.
User Experience (UX) Design: Lead UX design initiatives to create intuitive and visually appealing digital interfaces that enhance the overall customer experience.
QUALIFICATIONS:
Bachelor's degree in marketing, business, or a related field (Master's degree preferred).
Proven experience in digital marketing, customer experience management, or a related role.
Strong project management skills with the ability to lead cross-functional teams.
Proficiency in data analysis and the ability to use data to drive decision-making.
Excellent communication and interpersonal skills.
Creative thinking and problem-solving abilities.
WHAT WE OFFER:
Competitive salary and performance-based bonuses.
Comprehensive benefits package, including health, dental, and retirement plans.
Opportunities for career growth and development.
A collaborative and innovative work environment.
The chance to make a meaningful impact on our customers' experiences.
If you are passionate about creating exceptional digital customer experiences and are excited to work in a dynamic and forward-thinking company, we would love to hear from you.
HOW TO APPLY:
Interested candidates are invited to submit their resume and a cover letter outlining their qualifications and relevant experience to [email address]. Please include "Digital Customer Experience Manager Application" in the subject line of your email.
Guestastic is an equal opportunity employer. We celebrate diversity and are committed to creating an inclusive environment for all employees.
Application deadline: 12.12.2023
Join us in revolutionizing the way our customers experience our brand in the digital age. Apply today and be a part of our exciting journey!
At Guestastic, we believe that building teams that represent a variety of backgrounds, perspectives, and skills is critical to our success and the success of our clients. We consider candidates based on hard and soft skills, experience and business needs. *Excited about this role, but your experience and skills don't align perfectly? Apply anyway! You may be just the right fit for this or other roles.
BACK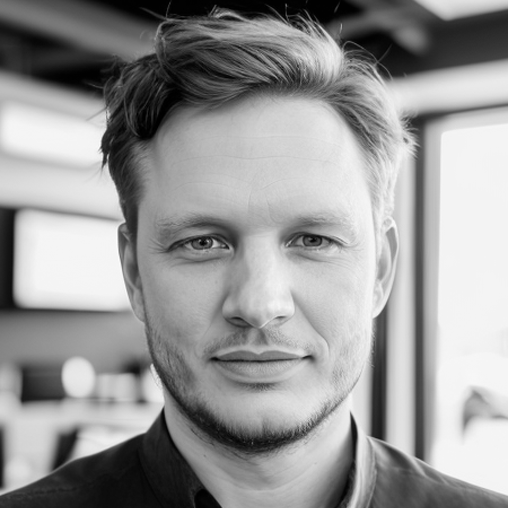 GERNOT MÜLLER
HEAD OF MARKETING
+49 (0) 179 42 85 17 7
+49 (0) 179 42 85 17 7
GERNOT@GUESTASTIC.COM